Monstres, Chimères & Mouvements
Monsters, Chimera & Movements

Sélection d'encres "fantasmagoriques", réalisées depuis 2015. Selection of "fantastic" inks, realized since 2015.
Arthropode rose, encre. Pink arthropod, ink, 2018
Branche animée, encre. Living branch, ink, 2016
Volant, encre. Flying beast, ink, 2016
Cornu. Horned
Dendrites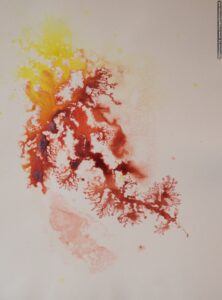 Lèvre de volcan? Chaîne montagneuse? Dorsale de Zug à 6 pattes.
Volcano lip? Mountain range? 6-legged Zug's backbone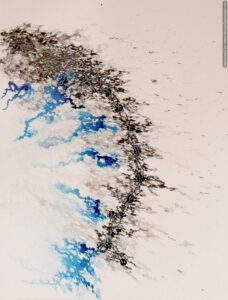 Arbre Bipède. Biped Tree, 2020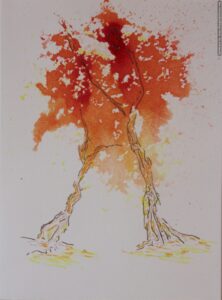 Lève toi et marche ! Get up and walk !
Loup-feu, Fire Wolf, 2017
Eclair vert. Green lightning
Chevelu en chasse, Long-haired hunting, 2015
Au calme dans la tempête. Quiet in the storm
Comment nait la couleur. How is color born.
Timides. The shy ones.
Aquarelle & encre. Water colour & ink
Nuées bleues & jaunes. Blue & yellow clouds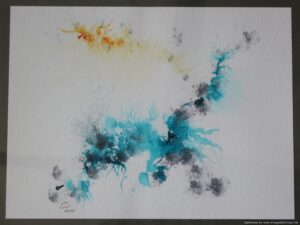 Hérissé volant. Flying bristling beast, 2020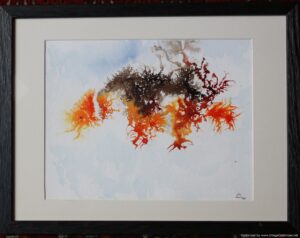 Envol noir. Black flight
Dans le vent. In the wind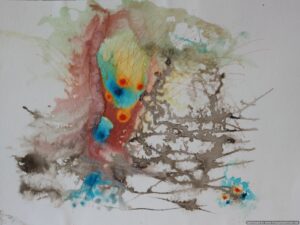 Orage. Thunderstorm
Piège. Entanglement
Arbres marcheurs. Walking bushes
Aura bleue du cerbère. Blue aura of the Cerberus.
Percée blanche. White opening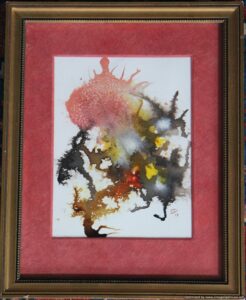 Ourse reine. Queen bear
L'escargot, le cercle et l'étoile.
___________________________
Galerie virtuelle de Jean-Pierre MILESI, Artiste contemporain / http://www.artabus.com/milesijpgmai
Sélection sur : https://www.artlimited.net/milesijp